The InterAction Council of Former Heads of State and Government
Established in 1983, the objective of this international organisation is to address long-term, global issues facing humankind.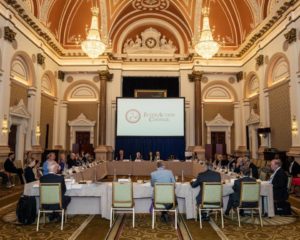 Co-Chaired by the Honourable Jean Chrétien (Prime Minister of Canada, 1993-2003) and Dr. Franz Vranitzky (Chancellor of Austria, 1986-1997), the Council's membership is comprised of 40 former heads of state and government, including Bertie Ahern, former US President Bill Clinton, former Italian Prime Minister Romano Prodi, former Japanese Prime Minister Yasuo Fukuda, former French Prime Prime Minister Alain Juppé and former South African President Nelson Mandela.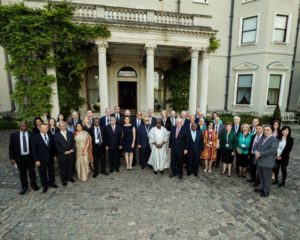 Bertie Ahern and the other international leaders comprising the membership of this organisation volunteer their time to develop proposals for action and submit them directly to national and international decision-makers.